Before we left for Crater Lake, I asked for photographic advice from my Aunt Virginia and from Warren Mitchell, my photography instructor. Since both of them make their livings with photography, I figured their advice would prove useful. Unfortunately—but typically—I forgot most of what they had told me by the time I had set up my tripod and began snapping photos.
I tried my best.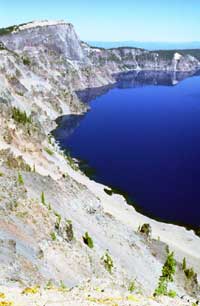 28-80mm zoom at approx 50mm
(1/45" @ f22 w/circular polarizer)
Kodak Portra 400 UC
The main problem was that I became obsessed with photographing Wizard Island, the cinder cone in the middle of Crater Lake, from every conceivable angle. I could have photographed other aspects of the lake (the trees, the rocks, the cliffs, the pumice desert, etc.), but instead I became monofocused on the island.
28-80mm at unknown focal length
(1/180" @ f6.7 w/circular polarizer)
Kodak Portra 400 UC
Last spring I purchased a Cokin gradual grey filter and the equipment to mount it to my various lenses (which are 52mm, 58mm, and 82mm diameters). I hadn't had a chance to use the filter before, but I used it extensively on our trip to Crater Lake. When I got my photos back I was disappointed to see several blemishes on the later prints, blemishes that could only have come from my equipment. I checked my gradual grey filter: sure enough, it's scratched. Can this be repaired? Can one work around the problem? Or do I need to shell out $28 for a new filter and then take extra-special care of it?
In the latest issue of Popular Photography there is a mail-in offer from Kodak. If you buy five rolls of one of their special films, they'll send you five additional rolls of that film free. I opted to try five rolls of their Portra 400 UC, a film which purportedly produces ultrasaturated colors. My first impression: wow. I chose to use a role of the Portra 400 UC for the Crater Lake photos because I knew I wanted a deep, deep blue for the water. The film did not disappoint. The colors it provider were deeper and richer than those from any of the films that I used (or the digital camera).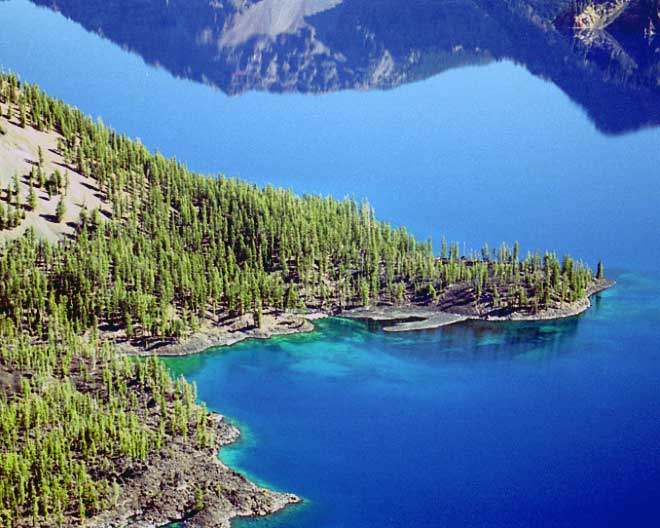 28-80 zoom at approx 80mm
(1/125" @ f5.6 w/circular polarizer)
Kodak Portra 400 UC
Other observations:
1. My new polarizing filter, which is awesome, got some gunk on it at some point, gunk that I didn't notice for several frames. Sucks to lose those five frames, huh? Later, a pine needle fell and stuck to the gradual grey filter. I was in the midst of bracketing exposures, so I didn't notice it until I was done with the set. (When I bracket, I only check the viewfinder for the first frame; after that, I assume everything's fine. Maybe I shouldn't.)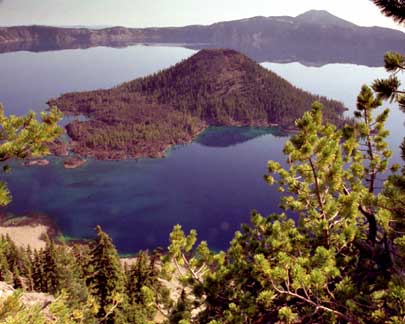 28-80mm zoom at approx 35mm
(exposure unrecorded w/circular polarizer and gradual grey)
Fuji Reala 100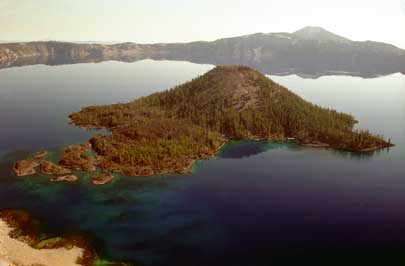 28-80mm at unknown focal length
(exposure unrecorded, gunky filters)
Fuji Reala 100
2. I did an excellent job of bracketing exposures this trip. And it paid dividends. I have some shots that just wouldn't have worked as metered, but work fine at one end of the bracketed set. (For the non-photogeeks: when you bracket exposures, you take one shot at the exposure you believe to be correct, and then take one (or more) additonal frame underexposed and one (or more) additional frame overexposed.) Despite my conscientious bracketing, I've lost one awesome shot because I failed to bracket. The photograph I made is underexposed by at least one stop. Perhaps this can be saved at the lab, but I'm not so sure. Here's what I've got at present: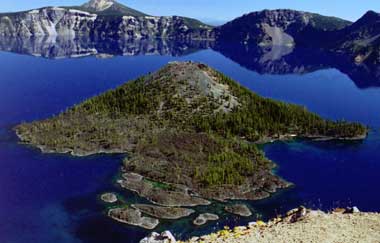 28-80mm zoom at approx 40mm
(1/15" at f22 w/circular polarizer—underexposed)
Kodak Portra 400 UC
3. When I was constructing my camera system, I purchased all prime lenses: lenses of fixed focal length. The only zoom lens I have is the cheap-ass 28-80mm lens that came with my camera. Which lens did I used most this trip? The cheap-ass 28-80mm lens. My 105mm lens was worthless, as it couldn't possibly provide a wide enough view of the scenery. I took a few shots with my 50mm lens and a few more with my 20mm lens, but most of my photographs were made with the cheap-ass 28-80mm lens. sigh This re-inforces my decision to buy a decent zoom lens. I can't afford the super-nice $1000 babies that Nikon puts out, but I've been tracking three lenses on eBay:
a 28-105mm zoom (prices for this are all over the board: for Sigma and Tamron lenses, prices vary from $75-$150, the Nikon equivalent costs about twice as much)
a 24-120mm zoom (Nikon f3.5-5.6 costs approximately $300, and the new Nikon vibration reduction model costs twice as much)
a 24-135mm zoom (Tamron f3.5-f5.6 costs approximately $275)
Sue, a friend from photography class, has a Tamron 28-200mm lens that she's willing to sell to me. It's the same lens that another friend, Linda Kavan, has been using to produce fantastic travel photos for the past couple of years. Kavan let me play with the lens last time I saw her, and it seemed capable enough. Sue should be back from her summer at the
Rocky Mountain School of Photography
later this week. I'm hoping to buy that lens from her. (And to see some of her work from this summer—she took great photos before, I can hardly imagine what she's capable of after three months of intensive training.)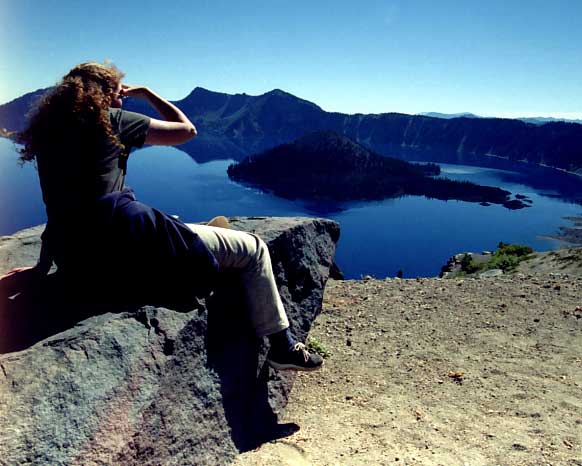 20mm (1/125" @ f16 w/gradual grey)
Kodak Portra 400 UC
4. I worked to include "foreground interest", a concept that's still foreign to me. When I want to make a scenic photograph, I only want to photograph my subject. Most people, however, want some foreground interest—a tree, a rock, a shoreline—to give the picture a sense of depth. To me, these pieces of foreground interest just distract, even in pieces by such great photographers as John Shaw. I find myself placing a thumb or a piece of paper over the foreground interest, eliminating it from the photograph. I need to learn why foreground elements are important so that I'll know how to compose using them.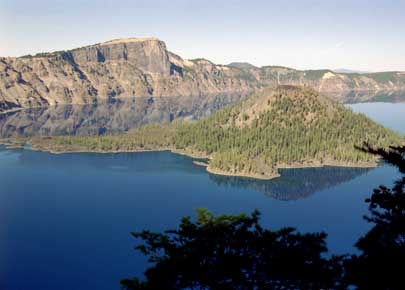 28-80mm at approx 50mm
(1/10" @ f22 w/circular polarizer)
Kodak Portra 400 UC
Ultimately, I have three or four shots with which I am quite happy, and several more that I think can be salvaged in processing. I'm not completely satisfied, though, and feel that I've got a lot to learn before I can take good landscape photographs.
On this day at foldedspace.org

2004 — Sniffle I fought it for two weeks, but I've finally succumbed: I'm sick.

— Bluehole vs. Dishpan Most of you know that I strongly disapprove of most of Tammy's beliefs and ideas. But, I believe she deserves to be heard. I'm arguing the point on Alan's site.