Everyone remembers the early-nineties Mike Myers skits from Saturday Night Live. Most people think fondly of "Wayne's World" and of "Coffee Talk" and of "Sprockets". Me? I liked Toonces the Driving Cat and, especially, "Middle-Aged Man".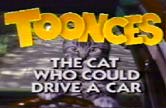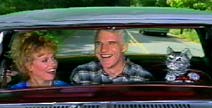 In the "Middle-Aged Man" skits, Myers played a worthless middle-aged superhero (of sorts) and Chris Farley (whom I never liked except maybe a little bit in Tommy Boy) played his sidekick Drinking Buddy.
Each epside — and there were only a few — found Middle-Aged Man in some situation typical of adulthood, a situation which he solved with his middle-aged acuity.
In one episode, for example:
Middle-Aged Man...suddenly appears in the bedroom of a couple where the man has just had an episode of impotence. Middle-Aged Man begins dispensing advice. The man, resentful, says "You know what I think, Middle-Aged Man? I think it's been so long since you had any, you can't even remember what it's like."

"Maybe," Middle-Aged Man says. "But I know how escrow works."

(plot summary via mememachinego)
I always liked "Middle-Aged Man", in part because my own middle age seemed so far away.
You know what?
As of today, I consider myself middle-aged. I am thirty-five. Childhood is a distant memory, and young adulthood has passed away.
I am middle-aged.
We all know that I won't act it, right?
---
I'm still working on things around here. Many pages are still missing, especially those not auto-generated by Movable Type. There's at least one flaw remaining with the archives. (Sometimes the "recent comments" section causes the sidebar to expand, causing things to look wonky. This doesn't happen in every browser, though.)
Update: E-mail is getting better. Some of the e-mail is going to the old site, and some coming to the new. I'm getting all of it though because I'm a geek and know much geek magic. My priorities for this weekend are to get the archive page repaired, to make the comment confirmation forms look pretty, and to get some of the subsections back up.
Please: if you see a problem, report it to me so that I can try to fix it.
On this day at foldedspace.org

2005 — 36 How a thirty-six-year-old J.D. celebrates...

2003 — 34 Thanks, everyone, for your birthday e-mails, phone calls, and cards.

2002 — 33 and Counting And now we are thirty-three.