Fine Art Starts
We just returned from Noah's school where they had an Art Show set up to show off all of the kids' artwork. I was very impressed with the natural talent that their art teacher, Mrs. Manning, was able to draw from so many of the students.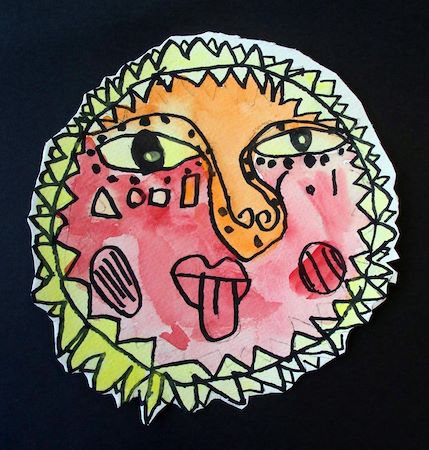 Noah's latest creation.
Mrs. Manning isn't just an elementary school art teacher, she is also founder of Fine Art Starts -- a place for students of all ages to learn about, experience, and create art of their own. According to the website, FAS is a place where Mrs. Manning's love for art and people were joined through the vision and success of providing high-quality fine art education to children and adults.
Art class has been Noah's favorite all year long, and it isn't hard to figure out why. Thank you Mrs. Manning for helping to nurture Noah's (and all of his classmate's) natural artistic talents, and for helping to expand their young minds!