What if all of these intelligent, witty people I know -- people who like to write and who wish they wrote more often -- what if all of these people had some sort of communal outlet for sharing their creative output? (And for sharing other art: drawing, photography, etc.)
What form would this forum take? Non-critical, to be sure; low-pressure -- just a place to share what has been created.
I've nothing in mind; I'm only wondering aloud.
---
Simon is fascinated by the dog next door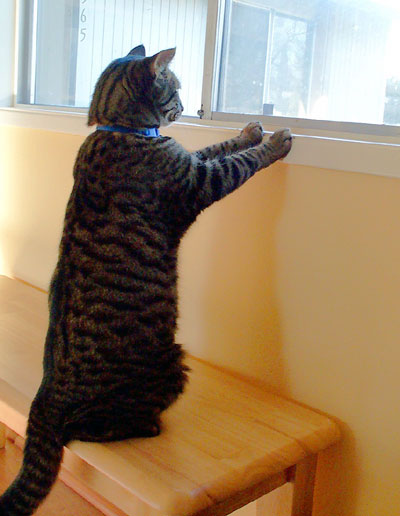 On 18 January 2003 (03:00 PM), Dana said:
On 18 January 2003 (07:00 PM), Tammy said:
On 18 January 2003 (10:25 PM), Virginia said:
On this day at foldedspace.org

2007 — Site Statistics In which I share traffic numbers for my sites.

2006 — Fixing a Hole In which the basement flooding is under control so that now we can focus on repairing the leaky roof.

2005 — Living with Rain In which PB wonders about strategies for coping with Oregon winters.

2004 — Only I Have the Power to Absorb All Data In which my new Powermac G5 is gradually absorbing all of my existing data: music, photos, documents, etc.