This week's subject for Photo Friday is water. Fortunately, I've already created an image that will work: I still like this photograph of the South Falls at Silver Creek Falls State Park.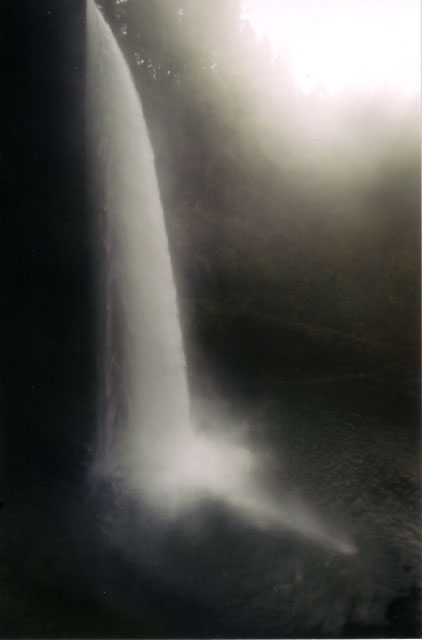 This photograph was made with my 20mm wide-angle lens. The mist from the falls had coated the lens (explaining the blotchy effect in the upper-right of the image), and I was very panicky about taking the photo from my tripod. I snapped the image and then yanked off the camera and tucked it in my sweatshirt to dry.
Warren hates the light spot in the upper-right. He says it detracts from the impact, pulling the viewer's eye from the subject, and he's probably right. Does it lead your eye away from the waterfall? Personally, I like the effect. It gives the photograph an almost sacred tone.
On 21 April 2003 (12:04 PM), J.D. said:
On this day at foldedspace.org

2006 — Spring Reverie In which I capture some moments in spring.

2005 — Observed In which I make observations about sleep, finances, and self-fulfillment.

2004 — Snopes In which I discuss urban legends.

2001 — Virtual Baseball League In which I get all obsessive about a trade I made in my computer baseball simulation league.