I was moaning to Kris this morning about how awful I feel. "You should sit outside, get some fresh air," she said. While I can't say that following her advice has helped me physically, it's made a world of difference mentally.
The sun is shining. The birds and the bugs are flitting to and fro. (There are so many insects in flight that the air looks like a thriving insect metropolis.) Everything is green. A warm breeze brings cherry blossoms from the far corner of the yard. The grass is quite tall — I tell myself that perhaps I will mow it tomorrow. The goddamn flicker is still chirp-chirp-chirping, as it has been without ceasing for the past three days. (Kris thinks it must be mating season.) Jays swoop and squawk.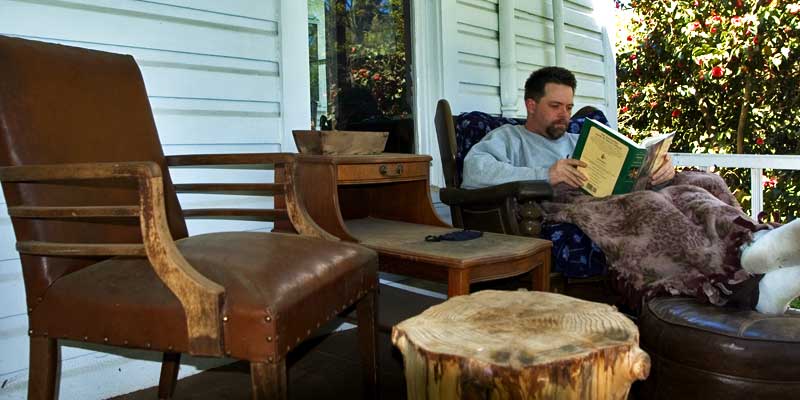 I doze a little. I read a little in The Annotated Anne of Green Gables. When all three cats come to visit at once, I pet each in turn.
I get up and go search for Kris. I find her sitting in the yard, facing her flower beds, as if she were a Queen, and the roses and tulips and herbs her loyal subjects.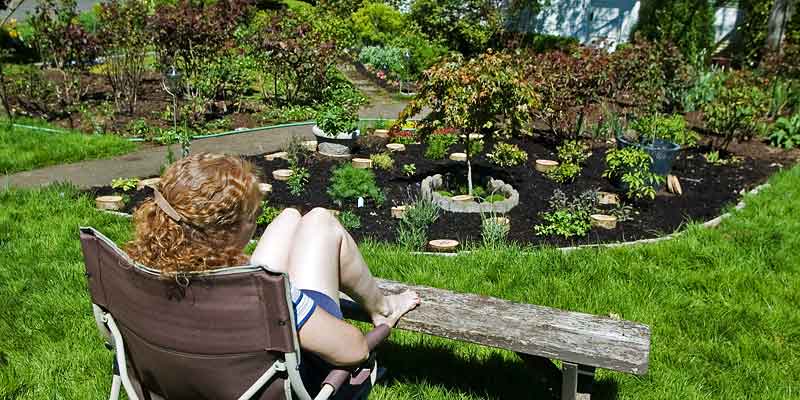 "What are you thinking about?" I ask.
"Just flowers and colors and birds and stuff," she says. "I saw two hummingbirds in the walnut: they were either mating or fighting, I couldn't tell."
Something rustles the irises. "Nemo," we say together. Nemo loves to hide in the irises. They make him feel stealthy.
I think I will spend the rest of the afternoon on the back porch, dozing, and reading, and writing. (With Toto on my lap, apparently, as she's just jumped up and demanded that I put the computer aside...)
---
Here's a recent photo of Simon. I took about twenty at this time, but this is the only one I saved. He kept flopping and rolling and twisting; he wouldn't sit still. I'm not even sure why I kept this one, but in retrospect, it's kind of fun: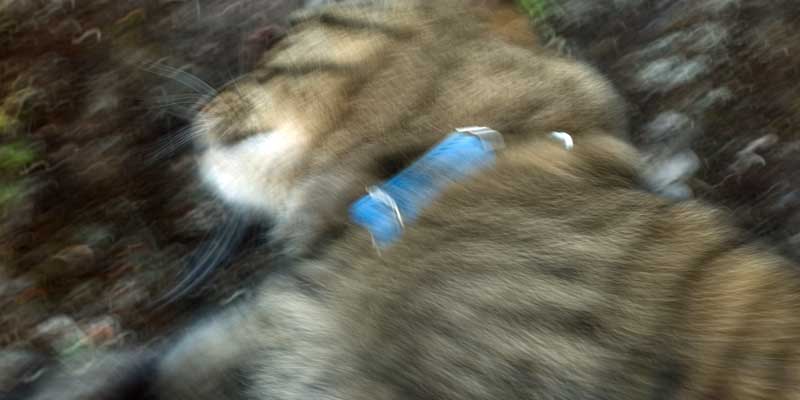 On this day at foldedspace.org

2004 — Kind of Blue In which a conversation with kids -- Harrison and Emma -- helps turn a blue day into a good one.

2003 — Bend Weekend 2003 In which we have returned from another fine trip to Sunriver.

2002 — Heresy In which I enjoy my new wireless network; in which I rave about a computer game; in which I have many bad things to say about religion.