Even Simon believes it is too hot: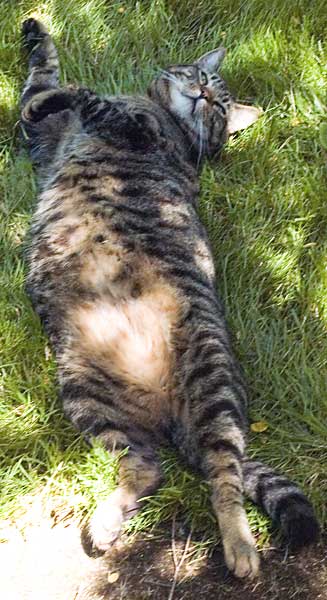 But that doesn't mean he's going to come inside any time soon.
On this day at foldedspace.org

2007 — Lost Post In which I lose an important post to a computer crash. I which I have a new digital camera with video ability.