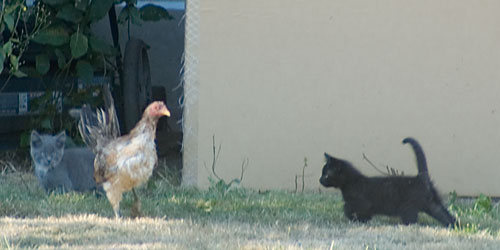 Here is a photo of the chicken that has decided to live with our kittens.
From the left, you see Max (who suspects this bird may be good to eat), the bird (whom we call Chicken, even if she's not), and Duke (who looks a little wary here). The three often eat together in perfect harmony. Today they were milling around the shed, waiting for me to feed them. Unfortunately, I spooked the bird by hanging around with my camera, so I didn't get any pictures of the group feed. Maybe tomorrow.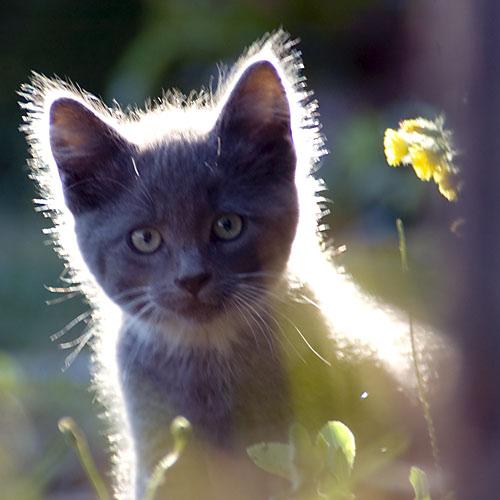 On this day at foldedspace.org

2003 — J.D. in Slumberland In which I read Little Nemo in Slumberland, a comic strip from the early 1900s, and it gives me nightmares.