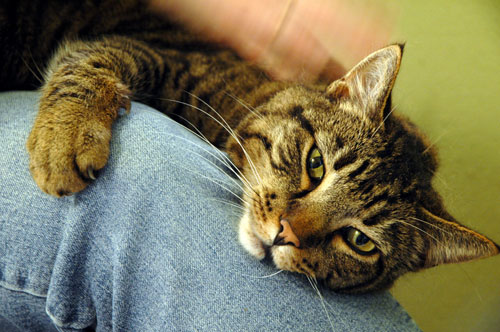 Mom's lap is the best place ever!
On this day at foldedspace.org

2006 — Ladybugs II: Electric Boogaloo In which our home is still infested by ladybugs. I guess it's better than being infested by ants.

2004 — Founding Brothers In which the book Founding Brothers gives me some insight into the nature of our two-party political system.

2002 — Meteorological Spring In which meteorological spring has arrived. In which I share a list of favorite a capella songs.